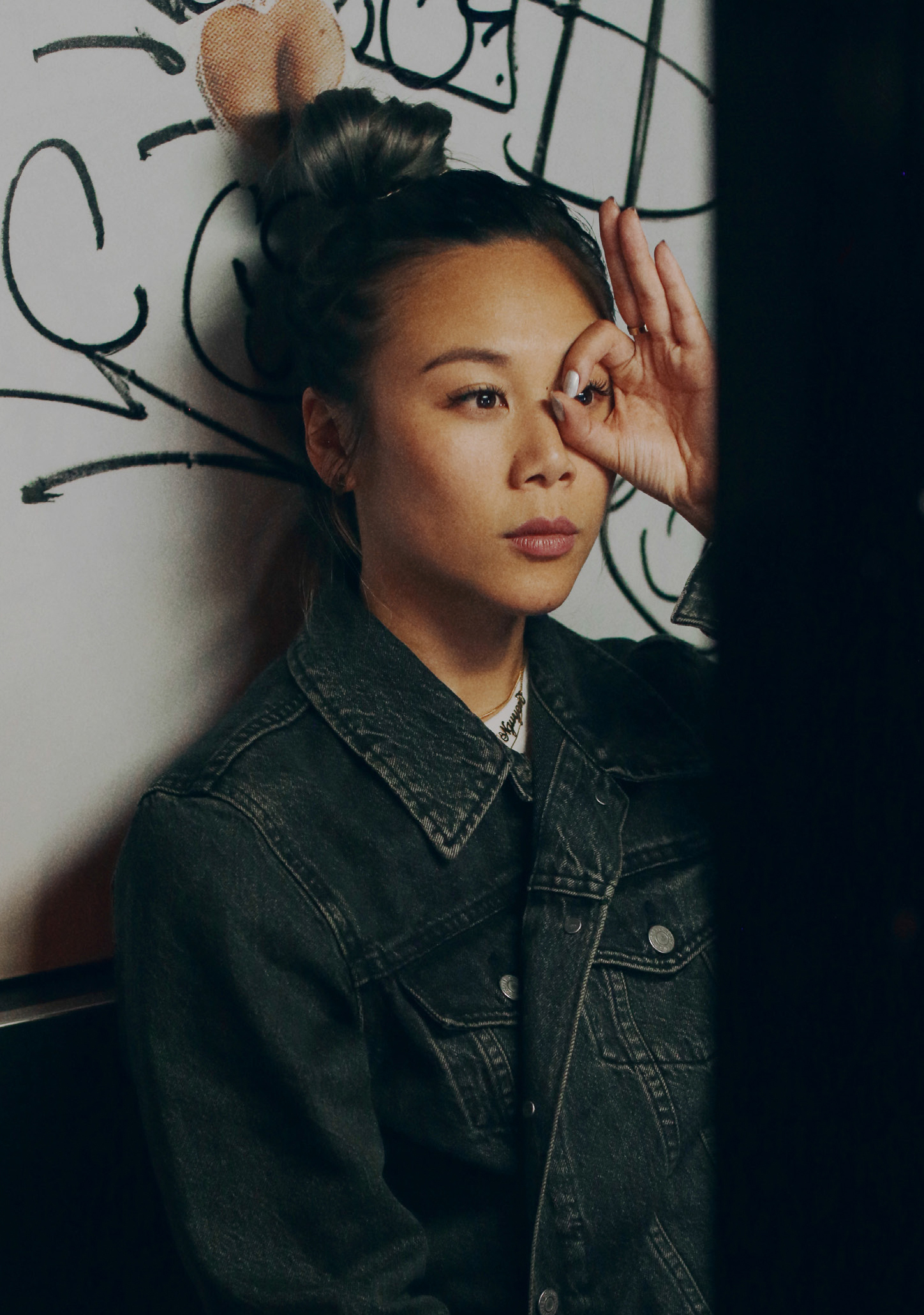 I have a story no one else can tell.
Sahra V. Nguyen is an award-winning filmmaker, director, writer & entrepreneur currently based in Brooklyn, New York.
She has served as the Director of the Writing Success Program at the University of California, Los Angeles where she helped undergraduate students develop critical thinking skills, self-empowerment and agency through the writing process.
Sahra has published an e-book of poetry titled, "One Ounce Gold," and has been published in the print anthology, "Pho For Life." Her writing primarily explores themes of identity, race in America, the Vietnamese American experience and the power of human potential.
With early beginnings in spoken word poetry, Sahra has toured universities and venues across the country performing poetry and facilitating workshops at places including the Kennedy Center in Washington DC, Cornell University's Women of Color Conference Keynote Speaker, Nuyorican Poet's Cafe and UMass Boston's Artist In Residence.
As a keynote speaker at Universities and conferences, Sahra speaks on a range of topics including Asian American issues + identity, pursuing a non-conventional creative career, the power of media + storytelling, and expanding the human potential beyond stereotypical ideas of success.
A longtime visual artist painting under the alias Vera Times, Sahra has collaborated with luxury brand COACH, been featured in the print magazine Time Out New York, featured digitally on 12ozProphet, exhibited with a roster of renowned street and graffiti artists, and painted walls in Miami, Los Angeles, New York, Boston, Vietnam and Cambodia.
Under her own production company, One Ounce Gold , in Spring 2014 Sahra created and filmed a documentary web series about NYC entrepreneurs called, "Maker's Lane," which was co-presented by the Smithsonian APAC and featured on Colorlines.com, NBCNews.com and Huffington Post. The series celebrates innovation, creativity and trailblazers in the entrepreneurial spirit of the American Dream. Sahra + Maker's Lane was selected as a Top 25 Finalist in CineCause Women's Initiative 2014 in Los Angeles, CA. In 2015, Sahra launched Season 2 of Maker's Lane.
In September 2014, Sahra was honored with the May Takayanagi Making Waves Award by social justice leaders at Asian American Resource Workshop's 35th Anniversary celebration in Boston, MA.
Sahra continues her passion for storytelling and giving light to underrepresented stories as a Digital Contributor for NBC News, Blogger for Huffington Post, and Contributor for Complex Media's NTRSCTN.com
With a passion to constantly take on new challenges, Sahra along with three friends (all under the age of 30) opened up their first storefront business in Bushwick, NY, called "Lucy's Vietnamese Kitchen," in March 2015. She continues her love for storytelling and passion for promoting Vietnamese American culture as the company's Head Creative + Communications Manager. Within the first 9 months, Lucy's Vietnamese Kitchen won "Best Vietnamese Restaurant" by popular vote and has been featured in The New York Times, Time Out New York, Zagat, VICE, and more.
In late 2015, Maker's Lane caught the attention of a Managing Editor at NBC News. Maker's Lane eventually evolved into a brand new series exclusively for NBC News, titled "Self-Starters." In early 2016, Sahra created, produced, and filmed "Self-Starters" which launched the video channel for NBC Asian America and published on NBCNews.com, the official NBC News YouTube Channel, NBC News app for mobile and smart TV, and NBC Asian America Facebook page. "Self-Starters" was nominated for the EPPY Awards and LA Press Club Awards.
You can catch her on-camera as a host in VICE's two-part documentary about transgender Mormon activist, Emmett Claren.
Mid-2016, Sahra sold her second documentary series to NBCNews.com, "Deported," which follows the grassroots fight to end deportation of Cambodian Americans from the U.S. to Cambodia. Under her own production company, One Ounce Gold, she filmed the doc in Seattle, Philadelphia, New York City, and Cambodia. "Deported" was nominated alongside CNN's Lisa Ling's "This is Life" and won the 2018 NAMIC Vision Award for Best Digital Media, Long Form.
You can watch "Self-Starters" and "Deported" on NBCNews.com, Roku, AppleTV, Amazon Fire, YouTube, and Facebook.
In 2017, Sahra was nominated and selected to join the 2018 cohort of Google NextGen Tech Policy Leaders Program, where she meets monthly with leaders across the country to explore creative solutions at the intersection of tech policy and racial justice.
In 2018, she co-founded a media agency focused on podcasting and storytelling, called Listening Party. Email her for partnerships.
Born and raised in Boston, MA, Sahra graduated from the University of California, Los Angeles with a double major in Asian American Studies and World Arts & Cultures. She is the daughter of Vietnamese refugees.